With the new Volkswagen Atlas, you can have a versatile, spacious and capable SUV that's either a sensible in-town family driver, or now with this new accessory and parts package, a rugged adventurer. Volkswagen recently introduced the Atlas Basecamp accessory line, giving a bunch of amenities that make this three-row SUV ready for all kinds of off-road adventures and outdoorsy driving. Be in touch with our Richmond, VA Volkswagen dealership today and we'll be happy to help you order these parts individually, or as part of a style package for your Atlas.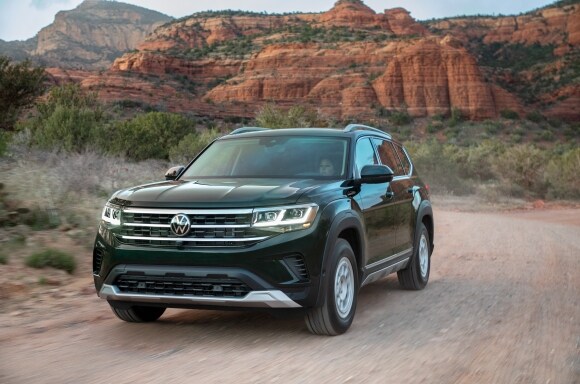 Configuring your Volkswagen Atlas for outdoors adventures might not seem like a top priority these days. But perhaps that's the kind of distraction you need right now, and our Richmond VW dealer is ready to handle all your shopping needs online and through the phone. And perhaps outfitting your current Atlas, or the one you plan on buying or leasing with these individual Basecamp features like special wheels and tires, exterior cladding and more is the way to get out of your social distancing funk.
No matter when you're shopping for the kind of Atlas that suits your style, you'll appreciate how easy we make ordering parts here in Richmond. With the Atlas Basecamp accessory line, you can choose individual parts and accessories to add on, or you can select the whole package that really delivers an adventurous style. Learn more about the versions of the Atlas you can add this package to, and be in touch with us today to see how you can shop from the comfort of your home.
Is the Atlas Basecamp package right for your SUV? Be in touch with Brown's Volkswagen today and we'll be delighted to help you out.